Camille Small, MPAS, PA-C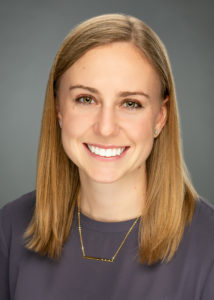 Cammi has worked at All Star Orthopedics since 2018, serving as the physician assistant for Drs. Hurt and Hahn. She played soccer at the University of Tulsa where she earned her Bachelor's degree in Exercise Science. She received her Master's degree in Physician Assistant Studies from UT Southwestern. She is NCCPA, AHA BLS, and AHA ACLS certified.
A native of Arlington, Cammi currently lives in Dallas with her husband, Ryan, and their golden retriever, Finley. She is an avid soccer fan, and enjoys spending time with her family and serving the DFW community through Watermark Community Church.