Julie Sullivan, PT, MPT – Physical Therapist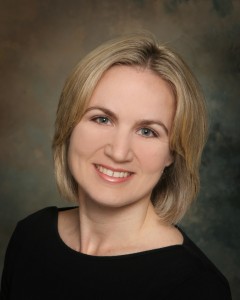 Education
Julie earned her Masters of Physical Therapy from The University of Texas Southwestern Medical Center at Dallas. Prior to earning her Master's Julie earned a Bachelor of Science in Biology and a Bachelor of Business Administration in Accounting from the University of Texas at San Antonio. She worked in business for five years prior to pursuing and becoming a physical therapist.
Her passion for physical therapy stems from years of playing sports and having an interest in working with novice and recreational athletes of all sport backgrounds. The part she most enjoys about being a physical therapist is helping people to overcome physical limitations in order to get them back to their regular day-to-day activities.
In her spare time, Julie enjoys working out and makes health and fitness and integral part of her life. In addition, she enjoys photography, traveling, and multiple outdoor activities. She has been a member of the American Physical Therapy Association and The Texas Physical Therapy Association since 2005.