ACL Repair Patient Story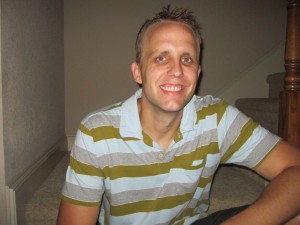 "After a basketball injury in February 2009, Dr. Tsay did my ACL repair and I wanted to let him know how much of a success it was. The surgery resulted in a tiny scar and Dr. Tsay made me feel at ease before and after.
Following surgery, I struggled a little due to lack of exercise and I gained 25 lbs (247) during rehab and after I got clearance to run, I did so to start getting back into shape. I lost a few pounds down to 235 but my knee started to swell. I went back to Dr. Tsay late in 2009 and he suggested I try something else lower impact like yoga to get more core strength.
I put it off for a while but taking his advice I started P90X, a home workout with Yoga, Kenpo, Lifting and plyometrics. In the past 5 months I have lost 40lbs, gained a tremendous amount and strength in my knee and gone from 25% body fat to 11% and my blood pressure is now down from 148/89 to 117/73.
I feel healthy, fit, and now I play softball, basketball, run 5 and 10 ks all without a brace, without pain, and with utmost confidence in my knee. I owe a lot of thanks to Dr. Tsay, to his surgical prowess and to his advice."