Patient Story Arthritis Treatment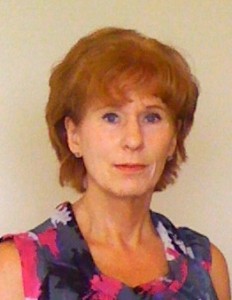 The arthritis pain in both of my shoulders was so bad that I could not think of anything else during my waking hours.  I am a teacher, and I had begun to wonder whether or not I would be able to return to the classroom for the coming school year.  The pain was that crippling.
My primary care physician referred me to Dr. Greenberg.  Dr. Greenberg recommended total shoulder replacement of both shoulders.  My insurance provider agreed that this surgery was the medically appropriate solution to my pain.  I admit:  I scheduled my surgery for the left shoulder, but then, as the surgery date approached, I chickened out!  I re-scheduled that surgery for a later date.   How I wish I had had that surgery earlier!
When I finally did have the surgery, it went exactly as Dr. Greenberg had predicted.  I was home in two days, and back to work in two weeks.  The physical therapy to rehab my shoulder went smoothly.  After I no longer needed medication for the post-op pain, I discovered something wonderful.  The pain in my replaced shoulder was gone.  Completely.  That pain had become such a part of my life that I had really believed that it would always be with me.
Dr. Greenberg did the replacement surgery on my other shoulder three months later.  He was more conservative than I was, since I asked him to do it even sooner.  He warned me that I would probably not recover all of the range of motion I had once had in my shoulders.  This was a conservative prediction, too.  My shoulders now move as I want them to.  I can tell that the day will come when I will take that range of motion for granted again, just as I did before arthritis.
Without the pain in my shoulders, I have physical, mental, and emotional energy I have not had for years.  This is one of the best things I have ever done for myself.