Testimonials
---
Dr. Straus replaced my right ankle joint two years ago (due to a horseback injury 25 years ago). He is up to date on all options for joint replacement and answered every one of my questions and concerns thoughtfully. He will be partially replacing the same one due to my bone not attaching properly (through no fault of his own). While another "top knotch" surgeon urged me to fuse my ankle, Dr. Straus listened to me as I told him that I am not a sedentary person. He knew that fusing was not for me and wants to help me stay active. I do not regret first coming to see him two years ago and fully trust him with this next one. I have never felt rushed or embarrassed to ask what some might feel are silly questions. His staff are always courteous and professional. I have never had to wait more than 20 minutes or so in the waiting room. This applies to all office personnel in the lobby area, the x-ray technicians, nurses and insurance staff. I highly recommend Dr. Brian Straus and wouldn't let anyone else perform these complex procedures which will enable me to live a full, active life with my family. Thank you, Dr. Straus and Staff for helping me to have a full life!
– G.G.
---
I am pleased to say that I am enjoying my total knee replacement. Dr. Mark Greenberg performed the surgery. Everything was as I had been prepared to expect. I have been snow skiing, hiking and swimming. Today, I was walking through Love Field and remembered the serious pain I had before my surgery. It is unbelievable that I no longer have any pain in my knee. Thank you Dr. Greenberg!
– J.T.
---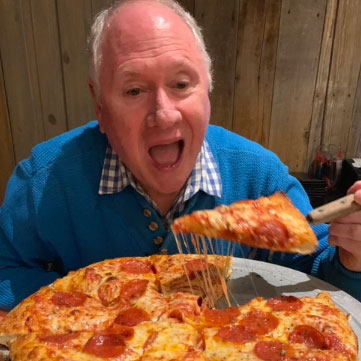 Jack Harris was 70 years old when he came to All-Star Orthopaedics for a bilateral knee replacement with Dr. Tsay in 2017. Jack is an avid skier and recently went on a trip with his 41-year-old son John to Crested Butte, Colorado. The first time Jack skied CB was in 1966, and years later it was the place he taught John to ski, who was only 8 at the time. Watch Jack's video to view highlights of their recent trip to CB in January 2019. Two years after his surgery, Jack reports, "Knee replacements did great. I still play racquetball every Monday, Wednesday, and Friday. Thank you, Dr. Tsay."
---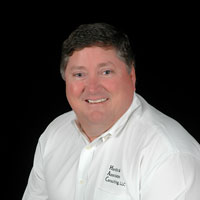 My first experience with All-Star Orthopedics first began about 7 years ago with I broke my right wrist (ladder fall), and made an appointment with Dr. Honig in the Irving office. I had to undergo a necessary surgical procedure to regain mobility in my wrist. A new "Y" plate plus 10 screws to hold things in place and my wrist was a good as ever. Dr. Honig earned my complete trust and confidence. So when my primary physician broke the news that my on-going back pain was really due to my left my hip ball & socket rubbing bone on bone, I called on Dr. Honig and scheduled an appointment. He confirmed the diagnosis and introduced me to his colleague, Dr. Schott, who handles hip replacement surgeries for their medical group. At 53 years old a total hip replacement (left side) was required to allow for pain free walking and an improved quality of life. Dr. Schott performed the procedure and everything turned out excellent. I would recommend Dr. Schott, without a moment's hesitation, to anyone requiring the same procedure or any other surgical procedure that he offers through his practice. Dr Schott and his staff at the Baylor Trophy Club Surgical Center are extremely competent and truly have the patient's well-being a top priority. My last procedure and experience are just one more aspect of why I consider All-Star Orthopedics as one of the premier practices in North Texas. My sincere gratitude to Dr. Schott and staff for my 5 Gold Star patient care and treatment.
-Thank You, B.H.
---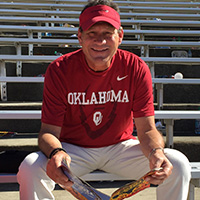 Dr. Mark Greenberg, All-Star Surgeon! At 56 years old I was really too young to be thinking about double knee replacement, but my knees had troubled me for years and years. I was pretty hard on them as a youth with skiing, work and just general abuse. I put off the surgery for as long as I could, but it got to the point where I could barely walk without severe pain, needless to say I did not have the quality of life that a 56-year-old man should have. I went to Dr. Greenberg based on a referral from a friend that had good results from Dr. Greenberg. I had to beg him to do both knees at once, he was very hesitant to do this as it's not a common surgery, but after seeing my X-rays and the deterioration of both knees, he finally succumbed and said he would do both at once. I can't tell you how pleased I am with the results one year later. I have zero pain, I am back to normal daily walking, working out and just overall happiness with the results. The recovery time for me was very straightforward and easy, I didn't have any issues whatsoever. Don't get me wrong, the recovery is hard work, you have to stick with it and work through the pain. But the results are fast and well worth the work you put into it. I am also happy to report that after the surgery I am 1 inch taller than before the surgery; my legs were so bowed because of my bad knees it was an amazing transformation. I just had my 1-year check-up visit and saw the new x-rays, I am happy to say both were in perfect working order. I can't tell you how pleased I am with Dr. Greenberg, his professionalism and his staff, (especially Claire). They certainly take the time to hear you out and figure out the best course of action for you. One thing I can say, the only issue I did have was the pain medications after the surgery. I would highly recommend getting off of those prescription pain medications as soon as you are able to. The prescription drugs made me a little woozy and it was hard to kick them. If any questions about whether doing two knees at once as possible, I'm here to tell you yes it is possible but probably not for everybody. You have to have the right mindset. Five Stars for Dr. Greenberg and his staff at All Star Orthopedics.
-Best, G.U.
---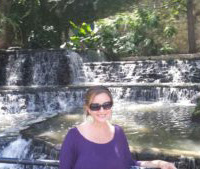 "Dr. Straus and the staff at ASO are the best around. I am very pleased at how my right foot turned out after surgery. Dr. Straus is a great surgeon and very professional. He always took the time to answer all my questions and never rushed me through my appointments. We drove an hour for each appointment because he is that good. A family friend recommended him to me and I am so glad they did. I highly recommend him to anyone needing this type of surgery."
– J.H.
---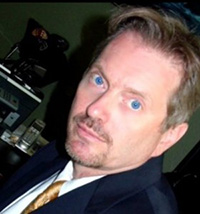 "Dr. Honig and the ASO staff are professional, courteous, informative and have great bedside manners. My injury was quite severe and required extensive repair. I am less than two weeks out of surgery and I am feeling much better. I met with Casey (my PT) today. Progress is going very well. I am extremely satisfied. Thank you all."
– Paul
---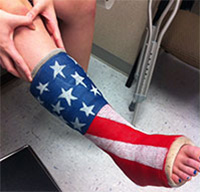 "I would like to share an exceptional experience with Dr. Straus, the team at All-Star Orthopedics (special thanks to Misty for the "custom" cast) and the team at Victory Medical Center (Mid Cities).
My daughter, Taylor, is 15 years old and recently underwent corrective surgery under the guidance of Dr. Straus and his teams. They did a wonderful job of making her comfortable with both the procedure being done and her environment the entire time! From casual conversation to pass the time to posing for photos- accommodating in every way…
We could not have asked for better care and they all come highly recommended :).
Thank you, to all."
– C.H.
---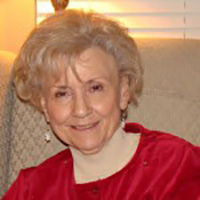 "My first visit with Dr. Thomas Schott was on April 23, 2014, due to Osteoarthritis in my right knee. Dr. Schott described the 5 shot process to relieve the pain in my knee, to be given each week for 5 weeks. April 23 was the first shot, and May 1 the second. I would most definitely recommend Dr. Schott. He explained everything and the options I have and did not pressure nor rush me into a decision. My next appointment is scheduled for May 7.
My association with All-Star Orthopaedics first began with I broke my right foot in November 2012, and made an appointment with Dr. Brian Straus in the Irving office Dr. Straus has continued treating me for my foot injury, and when I needed a doctor for my osteoarthritis, one of his recommendations was Dr. Schott. The doctors and staff are very patient orientated, and I highly recommend them."
– J.C.
---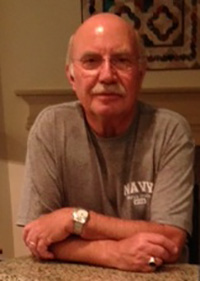 "It is a sincere privilege to write a glowing performance review for someone as deserving as Dr. Kevin Honig. He is the quintessential physician and surgeon, the best of the best. Completely honest, trustworthy, compassionate, and extremely competent, his professional performance and personal demeanor are beyond reproach. A patient could not ask for more in a physician and surgeon than one who unquestionably and most sincerely performs in the patient's best interests. He possesses exemplary communications skills, and is extremely lucid and succinct in explaining the necessity for and the detailed specifics of a procedure. He does this in a manner that covers all questions and concerns, leaving the patient confident that the prescribed course of action is the proper one. Having undergone two surgical procedures (rotator cuff repair on both shoulders), performed by Dr. Honig, he has my complete trust and confidence.
Based on my personal experience, I would recommend Dr. Honig, without a moment's hesitation, to anyone requiring the same procedure or any other surgical procedure that he offers through his practice. Dr Honig is supported by a loyal and extremely competent staff that skillfully handles all administrative and technical procedures both pre-op and post -op. This is just one more aspect of Dr. Honig's practice that provides for a pleasant patient experience. My sincere gratitude, Dr. Honig and staff, for what I consider to be very special treatment."
– C.A
---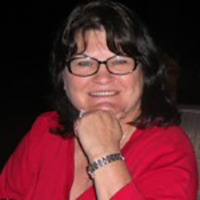 "Seven years ago I had surgery on my Achilles tendon, a horrible experience that took me nine months to recover. After finding out that I had to have surgery on my other Achilles tendon, I took ample time to search for a different doctor that I felt I would be comfortable with. After reading about Dr. Straus there was no doubt in my mind that he was the doctor I had been searching for. One visit to his office confirmed it.
I was very skeptical when he said I would be walking within a month, but he was right on target. One month after surgery I am out of my boot and into a backless sandal. It certainly makes a difference when you choose the right doctor!
I would highly recommend All Star Orthopaedics and Dr. Straus to anyone who experiences swelling or slow healing after surgery. This team knows what they are doing and they do it extremely well!"
– S.H.
---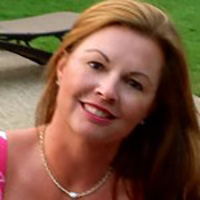 "Dr. Hahn,
I had the pleasure of meeting a few of the doctors at All Star Orthopedics. My first encounter was with Dr. Greenberg many years ago when my daughter tore her PCL playing volleyball and became his patient. She was treated very well and it was a pleasant experience. It seemed only natural with such a positive relationship that I would also look into this same group when I finally decided to address my treatment for carpal tunnel syndrome. I was a big procrastinator for fear of the unknown. I had numb hands which kept me up at night and I was dropping and breaking things. I meet and became a patient of Dr Hahn's and now ask myself why did I wait so long? He was so informative with all the explanations of what was going on and what to expect. He made me feel at ease and was very compassionate when dealing with me. I had surgery on one hand done in Oct 2012, and the other 3 weeks later in Nov 2012. After he performed the surgery on the first hand I was excited to do the second hand knowing I would feel the relief. I am happy to say I no longer have the numbness that disturbed my sleep and am not dropping and breaking things. I missed the feeling in my hands and am so grateful to Dr. Hahn for giving me back the use of my hands."