Michael K. Hahn, M.D.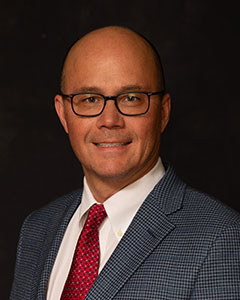 Dr. Michael K. Hahn is a specialist in conditions of the hand and has distinguished himself as one of the finest hand surgeons in the Dallas, Fort Worth, Southlake, Flower Mound, and Irving, Texas region. Coming to All-Star Orthopaedics from Hawaii, Dr. Hahn served as the hand consultant at the Honolulu Shriner's Hospital for Children for ten years. He is certified by the American Board of Orthopaedic Surgery and an Active Member of the American Society for Surgery of the Hand. Dr. Hahn has written many publications for prestigious medical journals. He has been in private practice since 1997, and has been with All-Star Orthopaedics since 2007.
If you would like more information on Dr. Michael K. Hahn, please contact our practice.
Specialty
Treatment of Common Problems With
Top Doc
Education
Hand Fellowship: Mount Sinai – New York University Medical Center, New York, N.Y.
Orthopaedic Residency: Mount Sinai Medical Center, New York, N.Y.
General Surgery Internship: Mount Sinai Medical Center, New York, N.Y.
Medical School: Tufts University, Boston, MA
Undergraduate Studies: Princeton University, Princeton, N.J. B.A. Molecular Biology
Certifications and Memberships
American Board of Orthopaedic Surgery – certified since 1999
American Society for Surgery of the Hand – Active Member since 2002
Certificate of Added Qualifications in Surgery of the Hand – certified since 2001
Fellow, American Academy of Orthopaedic Surgeons – since 2001