Julie Reeves, MPAS, PA-C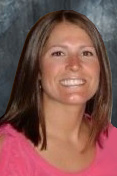 Julie earned her Master's in Physician Assistant Studies from University of North Texas Health Sciences Center in Fort Worth, Texas. Her undergraduate studies were completed at Texas A&M University in College Station, Texas, receiving her Bachelor of Science in Biomedical Science. Previous experience includes practicing with an Orthopaedic foot and ankle specialist for 3 years from 2007-2010. She joined All-Star Orthopaedics in 2013 and serves as the Physician Assistant for two of our board-certified orthopaedic surgeons—Dr. Hurt and Dr. Straus.
Julie is a member of the American Academy of Physician Assistants and Texas Academy of Physician Assistants. She is a NCCPA certified Physician Assistant and is also certified as an American Heart Association ACLS provider and BLS provider.
Julie grew up in Texas and currently resides in Arlington, Texas with her husband and 2 children. In her spare time, she enjoys watching Texas A&M football, Texas Ranger baseball, spending time with family and friends, running, skiing, hiking and traveling.