Michelle Grisonichi, MPAS, PA-C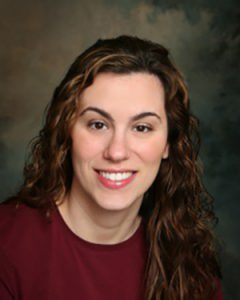 Michelle earned her Master's in Physician Assistant Studies from University Of North Texas Health Sciences Center in Fort Worth, Texas in May 2006. In addition, she completed a year of residency education at Duke University Surgical Residency Program for Physician Assistants in Durham, North Carolina after graduating from PA school. Her undergraduate studies were completed at the University of Texas at Austin. She joined All-Star Orthopaedics in 2008 and is the Physician Assistant for our spine surgeon.
Michelle is a member of the American Academy of Physician Assistants and the Texas Academy of Physician Assistants. She is an NCCPA certified Physician Assistant and is also certified as an American Heart Association ACLS provider.
In her spare time, she enjoys watching the Longhorms win football games, and spending time with her husband, family, and friends.