Carly Russo, PT, DPT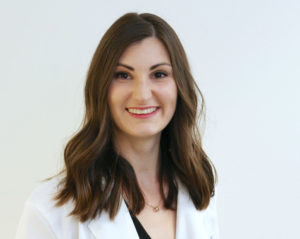 Carly earned her Doctorate of Physical Therapy in 2018 from the UT Southwestern School of Health Professions in Dallas, TX.  A native of Orefield, PA she completed her Bachelor of Arts degree at Marist College in Poughkeepsie, NY. She has a variety of clinical experience working with neurological and vestibular impairments, post-surgical rehabilitation, stroke and MS recovery, chronic pain, and sport-related injuries, with a particular interest in oncology and women's health in the outpatient setting. No matter the patient or the circumstance, she strives to empower others to positively engage in their own health and healing.
Carly is a member of the American Physical Therapy Association as well as the Texas Physical Therapy Association, and is always looking for ways to further her career through education and training. In her spare time she enjoys spending time with her husband and rescue dog Bear, attending workout classes, volunteering with her PT school classmates, painting, and watching New York Giants football.