Patient Reviews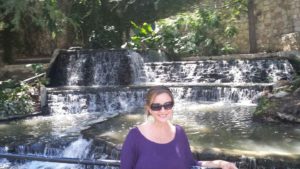 "Dr. Straus and the staff at ASO are the best around. I am very pleased at how my right foot turned out after surgery. Dr. Straus is a great surgeon and very professional. He always took the time to answer all my questions and never rushed me through my appointments. We drove an hour for each appointment because he is that good. A family friend recommended him to me and I am so glad they did. I highly recommend him to anyone needing this type of surgery."
J.H.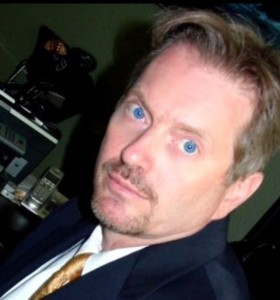 "Dr. Honig and the ASO staff are professional, courteous, informative and have great bedside manners. My injury was quite severe and required extensive repair. I am less than two weeks out of surgery and I am feeling much better. I met with Casey (my PT) today. Progress is going very well. I am extremely satisfied. Thank you all."
Paul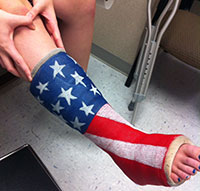 "I would like to share an exceptional experience with Dr. Straus, the team at All-Star Orthopedics (special thanks to Misty for the "custom" cast) and the team at Victory Medical Center (Mid Cities).
My daughter, Taylor, is 15 years old and recently underwent corrective surgery under the guidance of Dr. Straus and his teams. They did a wonderful job of making her comfortable with both the procedure being done and her environment the entire time! From casual conversation to pass the time to posing for photos- accommodating in every way…
We could not have asked for better care and they all come highly recommended :).
Thank you, to all."
C.H.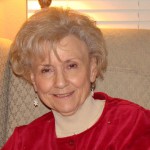 "My first visit with Dr. Thomas Schott was on April 23, 2014, due to Osteoarthritis in my right knee. Dr. Schott described the 5 shot process to relieve the pain in my knee, to be given each week for 5 weeks. April 23 was the first shot, and May 1 the second. I would most definitely recommend Dr. Schott. He explained everything and the options I have and did not pressure nor rush me into a decision. My next appointment is scheduled for May 7.
My association with All-Star Orthopaedics first began with I broke my right foot in November 2012, and made an appointment with Dr. Brian Straus in the Irving office Dr. Straus has continued treating me for my foot injury, and when I needed a doctor for my osteoarthritis, one of his recommendations was Dr. Schott. The doctors and staff are very patient orientated, and I highly recommend them."
J.C.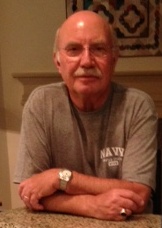 "It is a sincere privilege to write a glowing performance review for someone as deserving as Dr. Kevin Honig. He is the quintessential physician and surgeon, the best of the best. Completely honest, trustworthy, compassionate, and extremely competent, his professional performance and personal demeanor are beyond reproach. A patient could not ask for more in a physician and surgeon than one who unquestionably and most sincerely performs in the patient's best interests. He possesses exemplary communications skills, and is extremely lucid and succinct in explaining the necessity for and the detailed specifics of a procedure. He does this in a manner that covers all questions and concerns, leaving the patient confident that the prescribed course of action is the proper one. Having undergone two surgical procedures (rotator cuff repair on both shoulders), performed by Dr. Honig, he has my complete trust and confidence…"
Click here to read the rest of my experience with Dr. Honig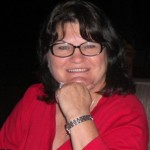 "Seven years ago I had surgery on my Achilles tendon, a horrible experience that took me nine months to recover. After finding out that I had to have surgery on my other Achilles tendon, I took ample time to search for a different doctor that I felt I would be comfortable with. After reading about Dr. Straus there was no doubt in my mind that he was the doctor I had been searching for. One visit to his office confirmed it.
I was very skeptical when he said I would be walking within a month, but he was right on target. One month after surgery I am out of my boot and into a backless sandal. It certainly makes a difference when you choose the right doctor!
I would highly recommend All Star Orthopaedics and Dr. Straus to anyone who experiences swelling or slow healing after surgery. This team knows what they are doing and they do it extremely well!
S.H.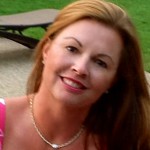 "Dr Hahn,
I had the pleasure of meeting a few of the doctors at All Star Orthopedics. My first encounter was with Dr. Greenberg many years ago when my daughter tore her PCL playing volleyball and became his patient. She was treated very well and it was a pleasant experience. It seemed only natural with such a positive relationship that I would also look into this same group when I finally decided to address my treatment for carpal tunnel syndrome. I was a big procrastinator for fear of the unknown. I had numb hands which kept me up at night and I was dropping and breaking things. I meet and became a patient of Dr Hahn's and now ask myself…"
Click here to read the rest of my experience with Dr. Hahn
Dr. Hurt,
After I had such a wonderful experience with Dr. Greenberg, and Dr Hahn it was my go to resource when I had an injury, visiting our oldest son in Ca. a month later for Christmas. I had a freak accident coming down a staircase, moving to the other side as my youngest son was coming up. I caught my foot wrong on a carpet runner and fell forward down half the stairs, landing on my arms, at the bottom. I knew it was not good but waited until I returned to the experts at this office because I trusted them. This time I became a patient of Dr. Hurt. After x rays and MRI viewing the decision was made to repair the damage that would not…"
Click here to read the rest of my experience with Dr. Hurt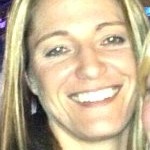 "Dr. Straus is friendly, thorough, and listens to his patients. He did not rush through my visits as other physicians do. The office staff is very friendly and organized too. I will definitely recommend him to my friends and family."
M.D.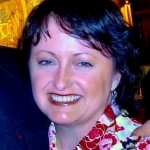 "I faced needing a second spinal fusion 2 decades after my first fusion in 1988 and I knew I wanted to find the very best doctor to do the job. My first surgeon, Dr. Kevin Gill, was excellent and did a fantastic job removing my ripped disc and fusing my spine but as is common sometimes a disc above or below a fusion can go bad and I've been fortunate to have a good 23 years before needing more work. It is so important to find the very best doctor to help you when you are facing major surgery and fortunately Dr. Timon did not disappoint!…"
Click here to read the rest of my experience with Dr. Timon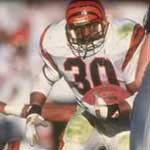 "Ever since I came out of the surgery the care was Johnny on the spot, whatever I needed they took care of me, Dr. Schott even came in a few times to see if there was something that I needed that I didn't ask for.
Ickey Woods"
Click here to watch the video about Ickey Woods' Total Knee Replacement Surgery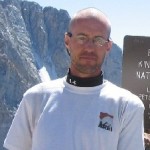 At age 43 (in 2007), I went to Dr. Greenberg for a second opinion on a knee that swelled after ultimate frisbee and had a torn PCL from an injury at age 27. The first doctor had taken an MRI and diagnosed a torn meniscus and a bad ACL: he said he thought the knee would need to be "totally redone". Dr. Greenberg disagreed: he said the meniscus was worn and torn but the ACL was solid.
Click here to read my experience with Dr. Greenberg.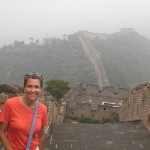 "At great personal inconvenience to himself, Dr. Schott went out of his way to treat our son's broken arm following a weekend accident. We are so grateful for his care!
L.M.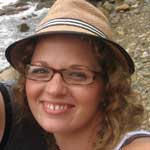 "I was referred to Dr. Hurt from the emergency room after a painful kneecap dislocation. From the minute I met him he seemed so interested in what I had to say about my symptoms and previous problems with my knee. After x-rays and an MRI, he certainly wasn't eager to rush into surgery he actually made me take a month to consider the surgery with my family while doing PT to rehab the injury.
Click here to read the rest of my knee surgery story.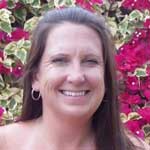 "I have had two appointments with Dr. Timon and on both occasions I was treated like a VIP in their beautiful offices. The staff is very accommodating and friendly…from the front desk to the x-ray tech.
Click here to read the rest of my experience with Dr. Timon
"I would highly recommend Dr. Hahn after the great treatment I received for a broken finger. He gave me the least invasive treatment option, which allowed for almost-normal functioning of my hand during the healing process. I am very pleased with the experience and how it has turned out!"
K.C.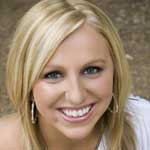 Dr. Tsay has performed knee surgery on me as well as four of my family members. We've all had great results and love Dr. Tsay! I know that my entire family and myself will continue to see him if need be and also highly recommend him to anyone with orthopedic surgery needs. He has been trusted by my entire family, and all of our knees are in great shape now. Actually, my previously 'bad' knee now feels better than my 'good' one!
Thank you Dr. Tsay!!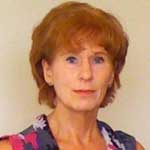 The arthritis pain in both of my shoulders was so bad that I could not think of anything else during my waking hours. I am a teacher, and I had begun to wonder whether or not I would be able to return to the classroom for the coming school year. The pain was that crippling.
My primary care physician referred me to Dr. Greenberg.
Click here to read the rest of my shoulder replacement surgery story.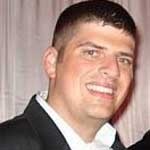 <br/ >"I would like to recommend Dr. Honig. He was professional and did a good job evaluating my concerns over my ankle/shin. Overall, Dr. Honig is a good listener who also helps you understand the source of the pain and how to relieve it."
S.G.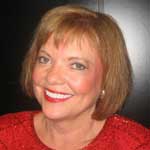 Dr. Straus has transformed both of my feet from freakish to normal by correcting my bunions and hammer toes. The recovery process was very fast and from the first visit to the surgery to the follow-up visits I have been treated with the utmost respect and tender care. I would recommend Dr. Straus to anyone with foot problems – he is an excellent surgeon with awesome results! And I can continue to sing and dance with the Richardson Contemporary Chorale!
J.P.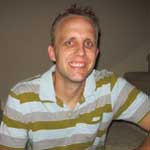 After a basketball injury in February 2009, Dr. Tsay did my ACL repair and I wanted to let him know how much of a success it was. The surgery resulted in a tiny scar and Dr. Tsay made me feel at ease before and after.
Click here to read the rest of my ACL repair story.
I had seen 3 other doctors until I was referred to Dr. Timon. I went in and he looked me in the eyes and told me the truth. Not like the other 3 doctors, who just came in for 5 minutes and said you need injections. I had one and it did not do anything. No follow up either on their part.
Click here to read the rest of my experience with Dr. Timon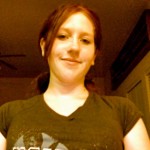 I would definitely recommend Dr. Honig. He was very professional and did such good job helping me with my knee. From the minute I got there, he seemed so interested in what I had to say about my symptoms and issues concerning my knee. After x-rays and an MRI, we approached were we are now with many reasoning and time to think. Overall he is a great doctor and I would definitely recommend him.
R.S.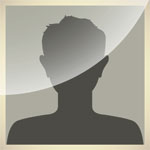 "Dr. Straus' orthopaedic expertise, exceptional care, and kindness were very much appreciated during my appointment. He understood that connected to the fracture he examined was a human and listened – really listened to my concerns. As a patient I felt valued and given the highest standard of care. For the very best of orthopaedic care for you, your family, and friends, see Dr. Straus and the All-Star Orthopaedic Team!"
Michelle B.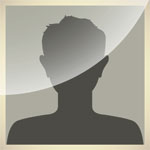 Dear Dr. Honig,
I just wanted to take a moment and fill you in on how my day went after my appointment. I went to work and began riding the basic cone courses that we must complete in order to be able to qualify on the motorcycle. I started with the slow cone courses and progressed to the high-speed braking courses. I was able to complete all the courses successfully.
Click here to read the rest of my story.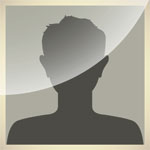 "I am a patient of Dr. Tsay, whom recently did my surgery on my knee. However, despite the fact that he did an exemplary job, he is not the reason for this letter. His surgical coordinator (Courtney) and his medical assistant (Elizabeth) are. Both these ladies have went above and beyond to help me during this painful event. I hope that they both will be commended for their outstanding job and service they've provided me! They both deserve more than this simple letter of thanks. I will be following this up with a written letter of commendation. Thank you both for what you've done for me. Often people don't get any appreciation for the good job that they do. You've got two very special employees here, don't lose them!"
J.F.