Patient Testimonial Dr. Honig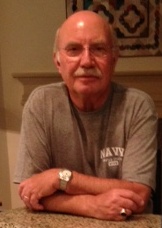 It is a sincere privilege to write a glowing performance review for someone as deserving as Dr. Kevin Honig. He is the quintessential physician and surgeon, the best of the best. Completely honest, trustworthy, compassionate, and extremely competent, his professional performance and personal demeanor are beyond reproach. A patient could not ask for more in a physician and surgeon than one who unquestionably and most sincerely performs in the patient's best interests. He possesses exemplary communications skills, and is extremely lucid and succinct in explaining the necessity for and the detailed specifics of a procedure. He does this in a manner that covers all questions and concerns, leaving the patient confident that the prescribed course of action is the proper one. Having undergone two surgical procedures (rotator cuff repair on both shoulders), performed by Dr. Honig, he has my complete trust and confidence.
Based on my personal experience, I would recommend Dr. Honig, without a moment's hesitation, to anyone requiring the same procedure or any other surgical procedure that he offers through his practice. Dr Honig is supported by a loyal and extremely competent staff that skillfully handles all administrative and technical procedures both pre-op and post -op. This is just one more aspect of Dr. Honig's practice that provides for a pleasant patient experience. My sincere gratitude, Dr. Honig and staff, for what I consider to be very special treatment.
C.A.