All Star Orthopaedics Performs Physicals for Carroll ISD Athletes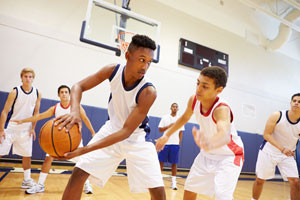 For the fifth year in a row, our board certified orthopaedic surgeons and extensively trained medical team will be conducting annual physical exams for athletes attending the Carroll Independent School District (CISD). All-Star Orthopaedics is the official orthopaedic, sports medicine, and spinal care providers for the Southlake Dragons, and we look forward to the opportunity to help budding competitors enjoy a safe and enjoyable athletic season.
Physicals will be performed at our Southlake location on May 18th from 5:00 pm until 7:00 pm and May 21st from 9:00 am until 12:00 pm
. Each student athlete (or parent/guardian) can purchase a ticket for a 30-minute time slot for one of the two days. Tickets are available online through the CISD Athletics website. The cost of each physical will be $25, and the proceeds will go toward CISD Athletics. We encourage you to sign up early, as we're expecting at least 300 students to participate in this event.
It's important to note: any student who plans to be involved in athletics, cheerleading, or drill team for the 2016-2017 school year must complete a physical. Any qualified physician, physician assistant, chiropractor, or registered nurse of your choosing can perform the physical; however, this is a unique opportunity to contribute to the athletic program and to have our experienced sports medicine professionals ensure your child is healthy enough for activity.
For more information, please contact one of the CISD athletic trainers.