Randy's Spinal Surgery Experience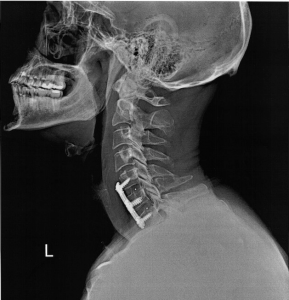 Spinal surgery never sounds fun, and it certainly is the last resort when it comes to treating back and/or neck pain. However, when spinal surgery becomes the only option to help our patients live a happy and healthy life, we do our best to make the procedure as pleasant of an experience as it possibly can be. In Randy Cantrell's case, it seems like we have done what we set out to do – he recently described his experience with our orthopaedic surgeons at All-Star Orthopaedics on his personal podcast.
Randy first came to us after experiencing severe shoulder pain as a result of an injury from his past. After meeting with Dr. Bing Tsay, it was determined he needed surgery to repair the arthritis and bone spurs in his shoulder. Following his successful shoulder surgery, Randy mentioned a neck problem he had been experiencing for approximately 10 years. Dr. Tsay referred Randy to Dr. Stephen Timon, who initially attempted non-surgical treatments to relieve Randy's pain. When none of Dr. Timon's conservative treatments seemed to resolve the issue, surgery became the only option. Randy underwent Anterior Cervical Discectomy and Fusion (ACDF) to relieve his pain.
In Randy's podcast, he describes his experience and praises Dr. Tsay and Dr. Timon for their work. He also compliments our Surgery Coordinator, LaDonna Metzger, as well as one of our Physician Assistants, Michelle Grisonichi, for their excellent patient care and service. Listen to his podcast below to get a better idea of what you can expect from the caring and talented staff here at All-Star Orthopaedics!