Dr. Straus Featured as Expert of Ankle Stress Fractures in D Magazine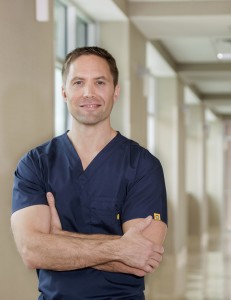 D Magazine, a popular fashion, lifestyle, and health periodical in the Dallas-Fort Worth metropolitan area, routinely features advice from notable local physicians in its "Ask The Expert" series. In a recent publication, Dr. Brian Straus, one of our experienced orthopaedic surgeons, answered several questions regarding stress fractures of the ankle. Typically posed by avid runners, the questions included how to spot a potential stress fracture, how to transition from treadmill to outside running, and how to successfully recover after diagnosis of a stress fracture. Dr. Straus also provided insight into likely causes of this common injury, and he offered recommendations on how to prevent further harm.
Ultimately, Dr. Straus advises patients experiencing tenderness and pain on either the medial or lateral side (inside or outside, respectively) of the ankle to stop all high-impact activity and seek immediate physician attention. Though patients may recognize the symptoms of an injury, only an X-ray and examination conducted by a board-certified orthopaedic surgeon can more accurately diagnose a stress fracture or more serious conditions.
Contact Us
For more information about stress fractures of the ankle or to schedule a consultation with Dr. Straus, please contact our office today.