All-Star Orthopaedics Surgeons Named 2019 Top Doctors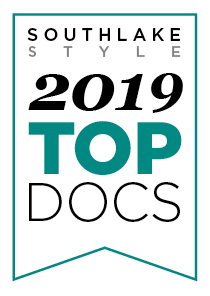 Our goal at All-Star Orthopaedics is to provide the highest-quality care possible to help patients get back to doing the activities they love. As a testament to this commitment, we are proud to announce that three of our experienced orthopaedic surgeons have been recognized as top physicians in the greater Southlake area!
Southlake Style magazine recently released its 2019 "Top Docs," which includes our very own Dr. Kevin Honig, Dr. Brian Straus, and Dr. Mark Greenberg. This is the fourth annual "Top Docs" issue, and our team is thrilled to be named among the best specialists in the area for another year. To select this prestigious list for its yearly top doctors publication, Southlake Style takes nominations from area physicians, asking them which professionals they would trust to care for their family and friends. The most frequently nominated doctors in a variety of healthcare specialties are then highlighted as being the top in their field.
Drs. Honig, Straus, and Greenberg are proud to be included in this year's selection of "Top Docs," saying that this type of honor confirms they are succeeding in their mission to provide top-level orthopaedic care. For more information about our experienced team, or to schedule an appointment, please contact us.